Sales & Customer Support Coordinator
Located in Brossard, your role as a Sales & Customer Support Coordinator is to coordinate new projects; from quotation to the completion of commissioning. You will serve as a liaison between the sales team, various internal departments and current or future clients. You will be involved in all pre-sale and post-sale processes.
The candidate will have the following duties and responsibilities:
---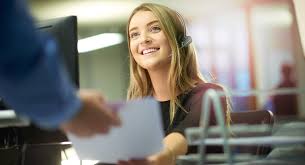 Responsibilities:
Work with assigned Sales Person by preparing and following up on sales quotations;
Responsible for the successful completion of all new equipment projects (orders);
Coordinate all activities within the company related to each project by interacting with different departments (Engineering, Technical support, etc.) to ensure total customer satisfaction including accurate and on-time delivery;
Process all spare part and maintenance orders for each assigned sales person;
Maintain the customer database, create, close, update and add to product quotes;
Obtain shipping estimates when required and provide quotations to customer as needed;
Interact with Engineering for any customized project;
Manage all operational aspects of projects with customers;
Manage expectations concerning the installation.
Skills:
College degree in administration or project management;
3-5 years related experience in customer service;
Experience in a technical customer service environment (an asset);
Experience in the manufacturing environment;
Experience in small or medium sized companies;
Fluent in both English and French (written and spoken);
Experience with an ERP system and/or CRM system.
Please send your resume to:
careers.nam@automatic-systems.com
fax: (450) 659-0966 (Attn: Human Resources Department)