History
Since its creation in 1969, Automatic Systems has grown their product portfolio and geographical distribution network to better service our customers.
---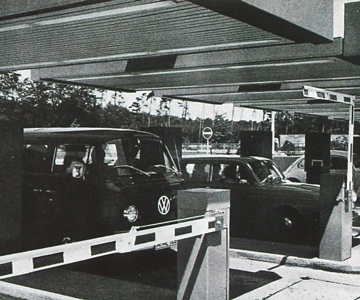 1969:
Creation of Automatic Systems in Brussels.
Deployment of the first car park at the Innovation Park car park 44 in Brussels.
1971:
First export of a hundred rising barriers to Frankfurt international airport (Germany).
1974:
Automatic Systems opens a sales and technical subsidiary in Paris (France).
1983:
Automatic Systems is contracted to equip 18 stations of the Manila subway system with double turnstiles.
1984:
Supply of 323 turnstiles to equip 12 stations of the Paris East line railways system (SNCF-France).
1986:
Opening of new subsidiary in Barcelona, Spain.
1989:
Automatic Systems supplies over 300 automatic gates (PNG type), for the 3rd metro line in Milan.
1990:
Supply of equipment for the Summer Olympic Games in Barcelona, ??the Disneyland Paris amusement park and the Eurostar stations.
1991:
The Automatic Systems America subsidiary is opened in Canada
1994:
Opening of a subsidiary in the United Kingdom and supply of motorway tolls in China, Mexico and Chile.
1995:
Automatic Systems signs several major contracts for public transport: subway systems in Madrid, San Francisco, Barcelona, Kuala Lumpur, Ankara and Toronto.
1998:
Creation of the company BCA further to the acquisition of ASEA-ABB Barriers Division.
1999:
Automatic Systems equips the subway systems of Singapore, Buenos Aires and South West Train in London.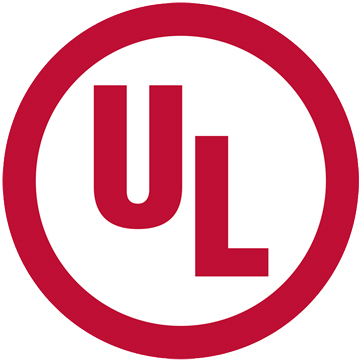 2000:
Supply of pedestrian access control equipment for the Spanish railways RENFE, the light subway in Tunis and the KTMB in Kuala Lumpur.
2001:
The PNG 38X is granted UL approval and is manufactured in Montreal.
2002:
Automatic Systems is acquired by Bolloré and joins IER Group, market leader in terminals, self-service terminals and boarding entrance systems.
2003:
Automatic Systems wins the contract to supply the Boston Metro with 700 barriers.
2004:
The Port of Vancouver, Canada, is equipped with BLG 77 rising barriers to improve Maritime Safety (ISPS Code).
Automatic Systems wins several contracts for public transport: the subway in Lyon (France), the French railways – SNCF, and the Spanish railways (RENFE).
2005:
First delivery of automated gates for boarding (QBG) and border crossing (SNG) with innovative solutions.
2006:
Commercial launch of new generation products: BL229 barrier and SmartLane range of security lanes.
2007:
Automatic Systems signs a framework contract for equipping nearly fifty stations of the Stockholm metro system. Launch of the TRS 37x, a new range of full-height turnstiles.
2008:
The SmartLane series is UL certified and its commercialization begins in North America.
BL 4x range of security barriers join the vehicle portfolio for the OUTDOOR market.
2009:
Signing of the contract to supply gates for the Brussels metro (STIB).
2010:
Security gates are installed in London Heathrow and Stansted airports for automated border crossing.
Automatic Systems reached the threshold of over 100000 rising barriers installed and more than 10000 automatic gates for building access control and public transport.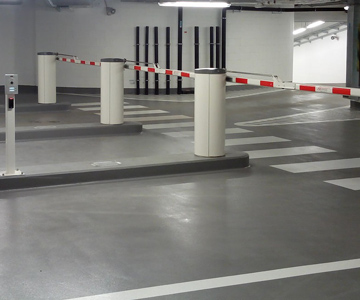 2011:
Launch of SlimLane optical turnstiles for the secure entrance control of buildings.
Commercialization of ClearLock,RevLock and InterLock security doors.
Automatic Systems is recognized as the world leader for secure entrance lanes for the INDOOR market and Public Transport by the 2011 IHS Report.
2012:
Commercialization of ParkPlus barriers for the parking market.
2013:
BCA becomes Automatic Systems center of expertise for barriers. All products are labeled under the Automatic Systems brand name.
Opening of a subsidiary in Taicang-Suzhou, China, as Suzhou Automatic Systems Entrance Control Co. for the production and supply to Asia-Pacific-Indian markets.
2014:
Opened a distribution center in the Mid-West United States (Chicago).
Partnered with a leading athletic design & manufacturing company to integrate customized SlimLane Swing Obstacle turnstiles into their Oregon Campus.
Expansion of the North American Manufacturing facility.
Opening of the Dutch subsidiary.
2015:
Opening of the German subsidiary – Launch of FirstLane.
2016:
Automatic Systems is active on several major projects such as the United Emirates Airport (UAE), Paris Airport (ADP) but also the train's gateway from Florida (AAF) and train stations inFrance (SNCF).
The company Automatic Systems is also well-known and selected for the quality of its design used to secure prestigious buildings such as the « Pátio da Marítima », the new ultra-modern building from Rio de Janeiro signed by the famous architect Norman Foster.
2018:
Expansion of the North American manufacturing facility – doubling in size
2019:
Automatic Systems proudly celebrates their 50th anniversary.