2022 Best Pedestrian Entrance Control
Automatic Systems FirstLane Honored with 2022 "ASTORS" Platinum Homeland Security Award. 
---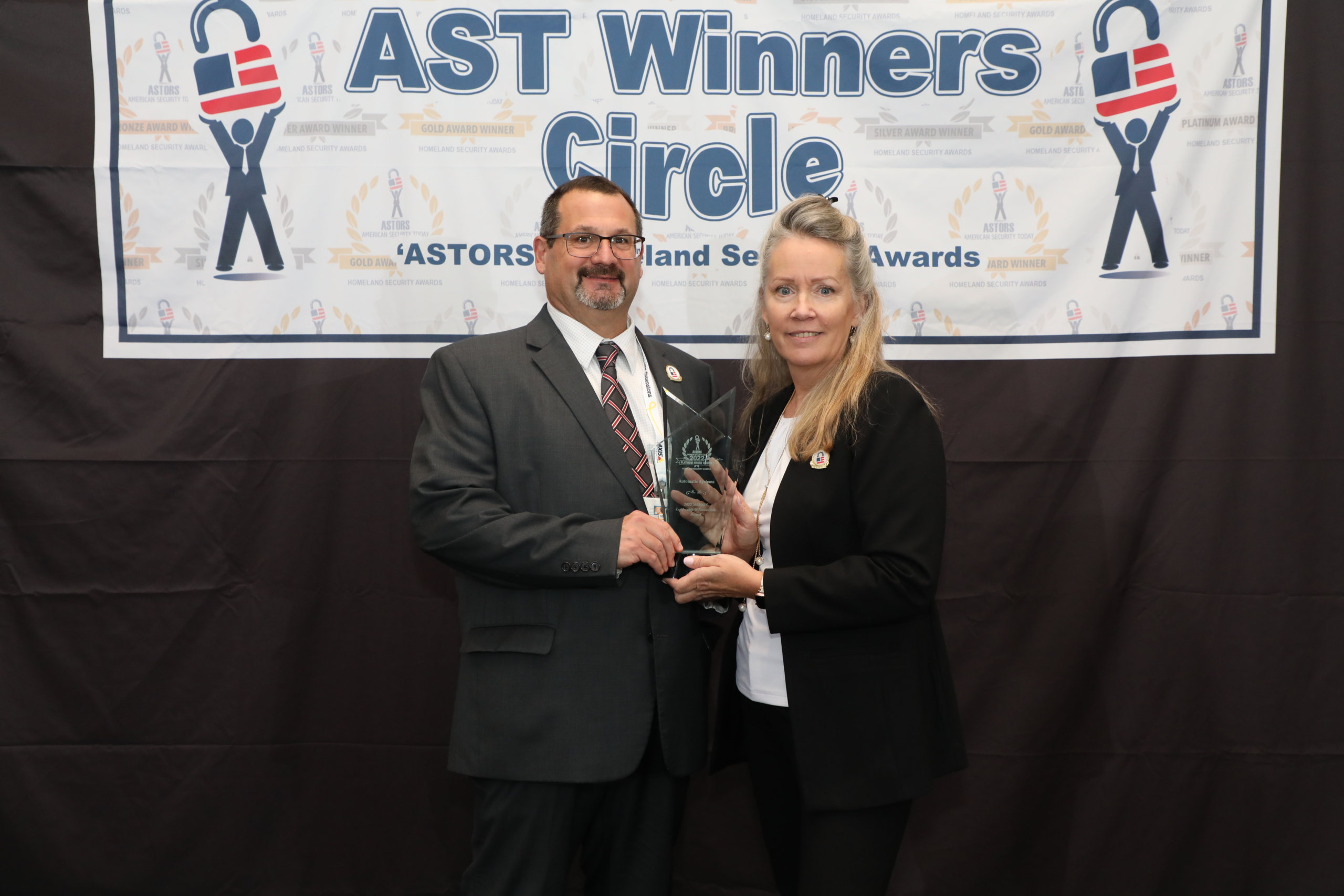 New York City, ISC East, Nov. 16, 2022 — Automatic Systems announced it is the recipient of a 2022 BEST PEDESTRIAN ACCESS CONTROL 'ASTORS' Homeland Security Award from American Security Today for their FirstLane speed gate turnstile.
American Security Today's Annual 'ASTORS' Awards is the preeminent U.S. Homeland Security Awards Program, and today in its seventh Year, continues to recognize industry leaders of Physical and Border Security, Cybersecurity, Emergency Preparedness – Management and Response, Law Enforcement, First Responders, as well as federal, state and municipal government agencies in the acknowledgment of their outstanding efforts to Keep our Nation Secure.
The Annual 'ASTORS' Awards Program is specifically designed to honor distinguished government and vendor solutions that deliver enhanced value, benefit, and intelligence to end-users in a variety of government, homeland security, enterprise, and public safety vertical markets.
"'ASTORS' nominations are evaluated on their technical innovation, interoperability, specific impact within the category, overall impact to the industry, relatability to other industry technologies, and application feasibility outside of the industry," said AST's Publisher, Michael J. Madsen.
Automatic Systems' FirstLane speed gate offers a more intuitive user experience thanks to their interactive led pictograms. The modern and aesthetically pleasing look of the FirstLane is achieved by the homogenous integration of steel and glass components. These optical barrier turnstiles broaden the Automatic Systems product offering while continuing to provide the most reliable equipment in the industry.
Automatic Systems has been designing and manufacturing pedestrian and vehicle entry control equipment for over 50 years.
---