2020 Best Contactless Pedestrian Entrance Control Turnstile
Recognized by American Security Today, with the current social distancing and contactless requirements, the SlimLane EPW  integrated with Idemia's VisionPass and Morphowave offers a fully touchless solution.
---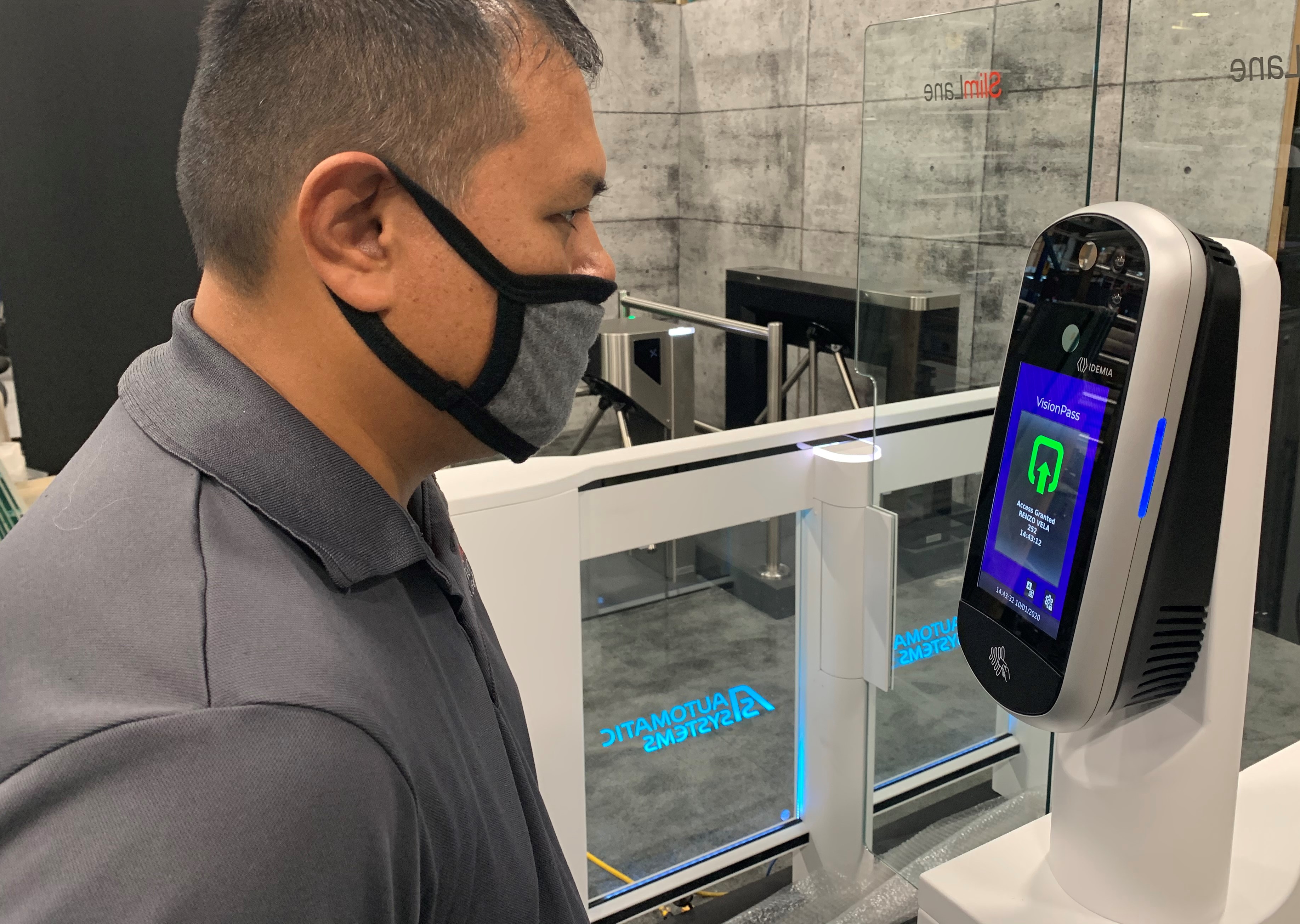 Automatic Systems' SlimLane EPW swing glass optical barrier speed gate was honored with 2020 'ASTORS'  Platinum Homeland Security Award for Best Contactless  Pedestrian Entrance Control turnstile.
The various SlimLane models offer different integration solutions while always including:
UL2593 certification for mechanical and electrical safety – 10 million MCBF rating (Mean Cycles Between Failure)
Secure Egress Function – prevents forced entry but allows egress even when lanes are locked closed
The only truly IP networkable full function system…named "Smart'n Slim"….for remote server based control, management, and diagnostics.
People counting capabilities with the Smart Touch monitoring station
The Annual 'ASTORS' Awards is a prestigious program that highlights the most cutting-edge and forward-thinking security solutions coming onto the market today. The program is specifically designed to honor distinguished government and vendor solutions that deliver enhanced value, benefit and intelligence to end users in a variety of government, homeland security and public safety vertical markets.
Automatic Systems has been designing and manufacturing pedestrian and vehicle entry control equipment for over 50 years.
---