2019 Best Pedestrian Entrance Control
New York City, ISC East, Nov. 20, 2019 — Automatic Systems announced today that the newest member of the SlimLane family, the SlimLite swing glass optical barrier turnstile, is the recipient of a 2019 'ASTORS' Platinum Homeland Security Award from American Security Today.
---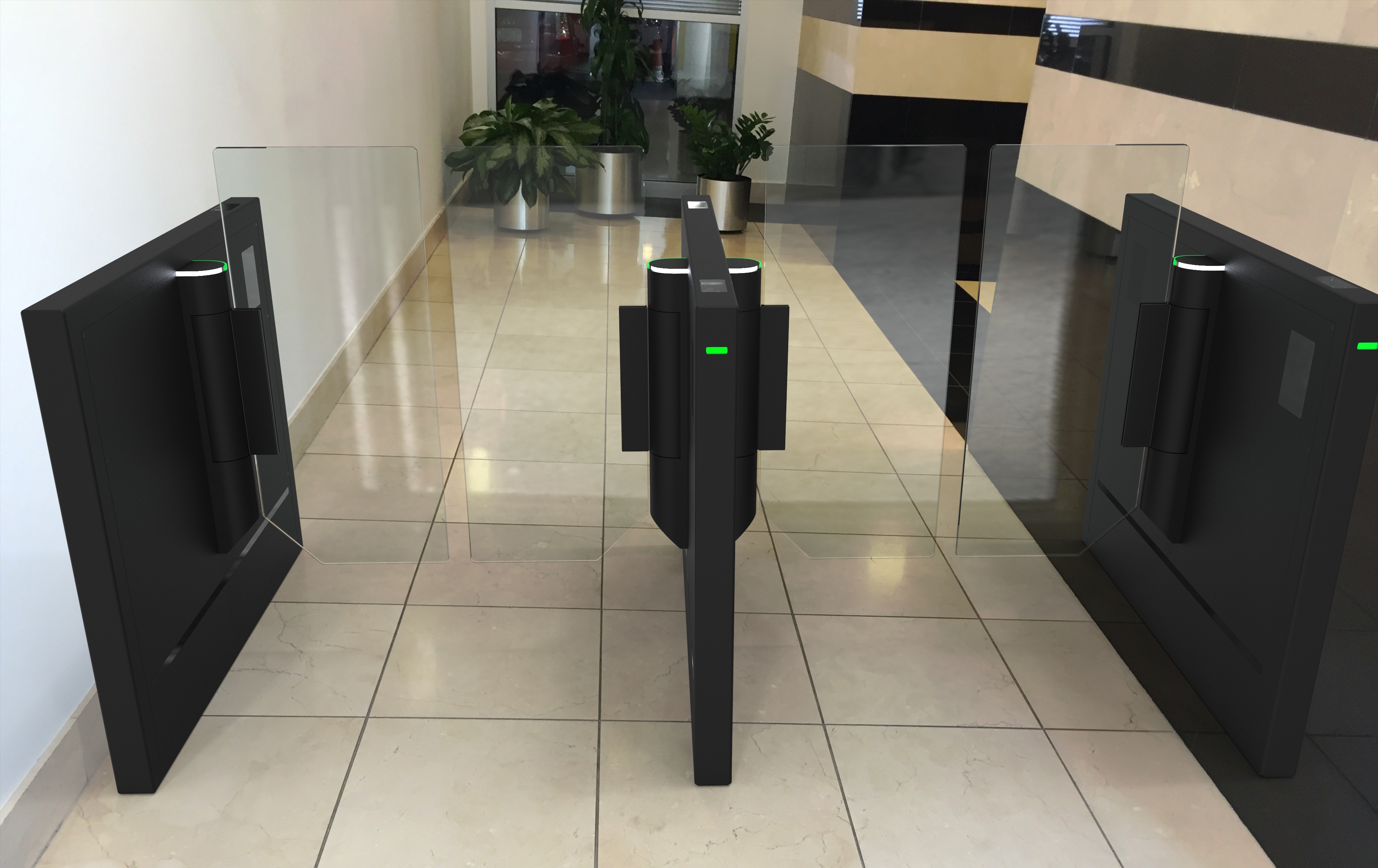 Automatic Systems' SlimLite swing glass optical barrier turnstile was honored with 2019 'ASTORS'  Platinum Homeland Security Award for superior Pedestrian Entrance Control.
The SlimLite distinguishes itself with:
UL2593 certification for mechanical and electrical safety – 10 million MCBF rating (Mean Cycles Between Failure)
Proprietary "Climb Over Detection" software – more reliable than pressure sensitive tops employed elsewhere
Secure Egress Function – prevents forced entry but allows egress even when lanes are locked closed
The only truly IP networkable full function system…named "Smart'n Slim"….for remote server based control, management, and diagnostics.
The Annual 'ASTORS' Awards is a prestigious program that highlights the most cutting-edge and forward-thinking security solutions coming onto the market today. The program is specifically designed to honor distinguished government and vendor solutions that deliver enhanced value, benefit and intelligence to end users in a variety of government, homeland security and public safety vertical markets.
"As the nation continues to respond to escalating threats from home and abroad, the innovative solutions being implemented to meet those threats, has led to tremendous growth in the field of Homeland Security," said Michael Madsen, cofounder and publisher of American Security.
"Today, the United States is increasingly focusing on protecting IT/cyber security networks and they are calling on innovative companies like Automatic Systems to help them do so. " 'ASTORS' nominations are evaluated on their technical innovation, interoperability, specific impact within the category, overall impact to the industry, relatability to other industry technologies, and application feasibility outside of the industry, " according to Tammy Waitt, co-founder and editorial director of American Security Today.
Automatic Systems has been designing and manufacturing pedestrian and vehicle entry control equipment for over 50 years.
---