SlimLane 950 / 950SC
The SlimLane 950 Swing Door Barrier Optical Turnstile provides enhanced access control in both directions of passage. It offers a wider passage for people with reduced mobility or for service personnel in a compact footprint.
The SlimLane 950SC offers a more compact footprint for locations where only limited space is available such as elevator lobbies.
---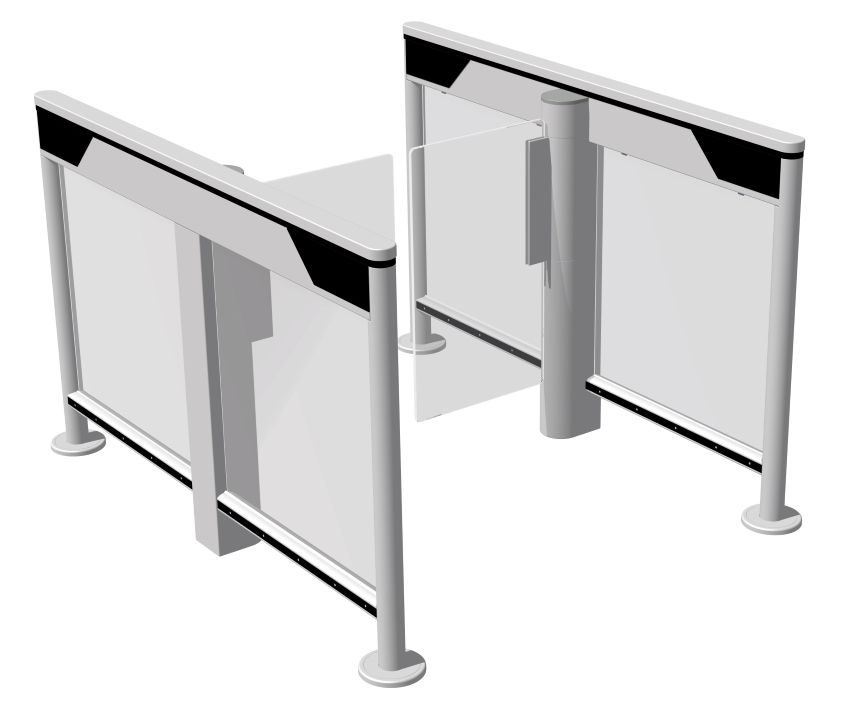 Safety
UL 2593 certified for maximum user protection
Dynamic, electronic user protection based on traffic direction
'EGRESS' operating mode meets the highest fire safety standards
Design to prevent finger entrapment and all impacts
Precision controlled  tempered glass obstacles
In the event of power outage, the obstacles will breakaway manually with minimal force or will open automatically with the optional battery backup
Security
High-performance electronic detection system based on a high density matrix of infrared beams preventing unauthorized use
Fast double swing doors for immediate lane closure
Electromechanical locking to withstand forced entry attempts
Audio and visual signals to indicate unauthorized usage
Aesthetics
Transparent and elegant design
Streamlined forms and glass obstacles
Minimal footprint for maximum throughput
Top quality assembly and finish
Aesthetic and functional pictograms
Reliability & Performance
Robust design based on 40 years of experience and over 90 million daily users
Long life cycle, low maintenance costs
Fourth generation of security entrance lanes
---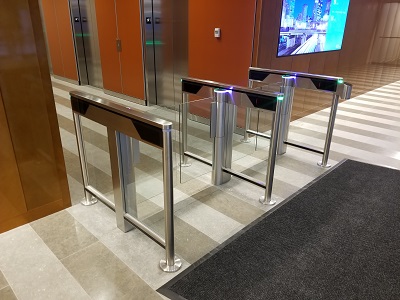 Applications :
Banks and insurance companies
Government buildings and institutions
Office buildings, head offices, administrative sites
Schools, universities and colleges
Airports, etc.
---
---
Links: