SmartLane 902
With two extensions and tall glass obstacles, the SmartLane 902 Barrier Optical Turnstile provides the highest optimization level between throughput and security combined with enhanced user ergonomics and improved user safety, all while identifying fraud attempts and eliminating tailgating.
---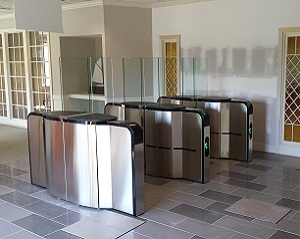 Main Benefits :
Equipped with two high-security extensions and tempered retractable glass obstacles in various heights for increased security
UL 325 certified to ensure additional user safety
High-performance detection system to eliminate unauthorized use and false alarms (FAR and FRR)
Streamlined and elegant oval design that integrates well into prestigious lobbies yet robust enough for harsh industrial environments
---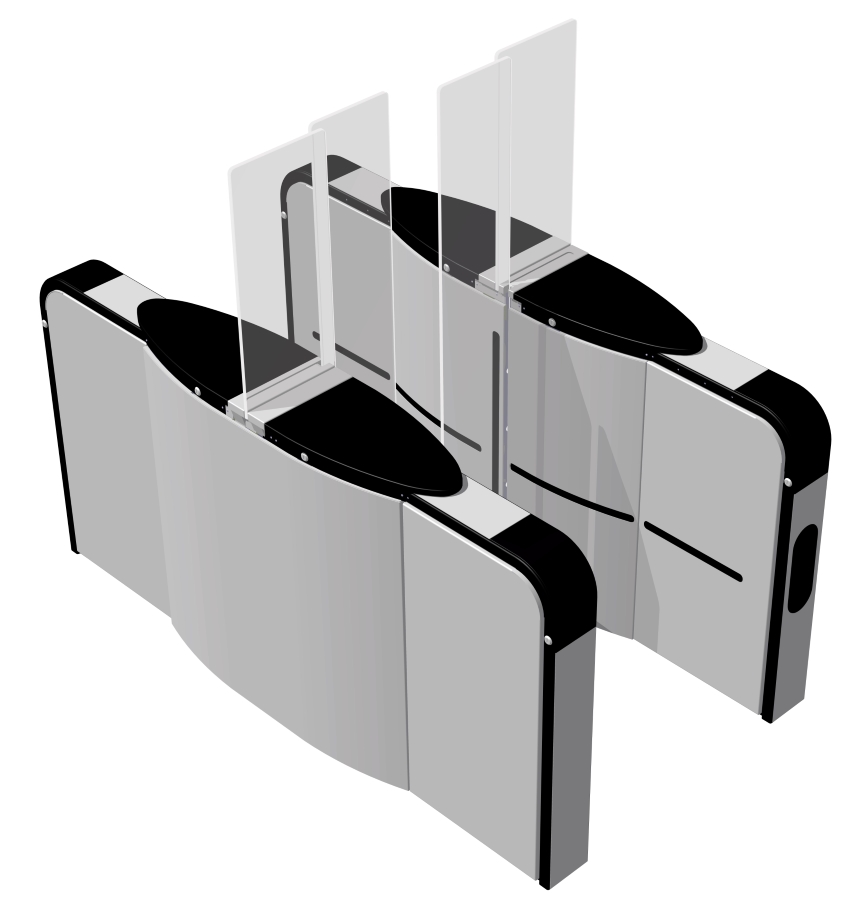 Reliability & Performance
High throughput: up to 60 users/minute
Third generation of security entrance lanes based on 40 years of experience and over 90 million daily users
Long life cycle and low cost of ownership
Proven reliability: more than 15,000 lanes operating in demanding applications
Aesthetics
Precise backlit pictograms for safe pedestrian flow
Streamlined and elegant oval design that integrates into prestigious lobbies yet robust and durable for your harsh industrial environments
Quality assembly and detailed manufacturing
Safety
Detection sensors near the moving obstacles assure user safety
Mechanical opening in case of emergency or power outage
Safe and retractable tempered glass panels
Soft protective silicone glass edge
Security
Fast retractable glass obstacle available in different heights to efficiently block unauthorized passage
Mechanical locking to prevent forced manual opening
Horizontal rows of sensor bands recognize the shape of each passing user
Excellent balance between fraud detection and system speed for optimized throughput
Customization
Combination of wide and narrow security entrance lanes allows you to configure the installation to your needs
Aesthetic and functional customization to meet your specific needs
Vast selection of options and accessories
---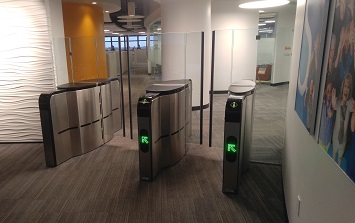 Applications :
SmartLane 902 Security Entrance Lanes come with two extensions and are ideal for locations with strict access restrictions in both directions in order to protect personnel as well as valuables and confidential information.
Banks and insurance companies
Government buildings and institutions
Office buildings, head offices, administrative sites
Schools, universities and colleges
Sensitive sites: military bases, nuclear plants, pharmaceutical companies, data centers
Industrial and manufacturing facilities
Airports, etc.
---
---